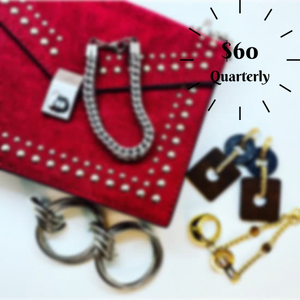 This is a pre-order item. Order by the end of the month to receive the box by the end of the following month. 
Your moderately YOU box includes 5 pieces of jewelry both gold & silver and a handbag hand-selected by our stylist.
You can also pre-order one-time boxes too.
 You can cancel a subscription at any time.